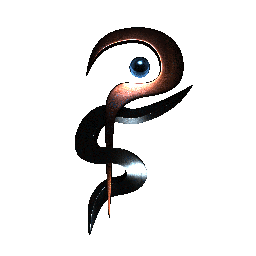 Power Strife Deathmatch
A downloadable game for Windows
DUE TO TECHNICAL ISSUES THE LAUNCHER WILL BE UNDER MAINTENANCE, PLEASE DOWNLOAD PSDM 036 FROM THE ITCH PAGE INSTEAD

What Is This?
There was a time before microtransactions, in-game currencies and the ever advancing scourge of "ranked gameplay" (shudder).
A time when you could just boot up your favorite little battle simulator on the PC, join a server and immediately be bombarded with shrapnel fired from a player dressed as Homer Simpson.
After about half a year's worth of development, Power Strife Deathmatch is a passion project created by one developer to bring back the old age of deathmatch...
Well, one developer and a bunch of assets from HPS1 developers who offered their precious characters, weapon models and maps up for the battle of a lifetime...
OH and we can't forget the incredible musical talents of Khamelot, Viktor Kraus and QueenJazz, who've provided some boppin' beats to bash your pals to...
Okay, so maybe it's not entirely the work of one guy... Let's just call it a village...
(Also the logo, cover and spinning thingie on this page were made by Bryce Bucher!)

Power Strife Deathmatch
PSDM is a game with all the hallmarks of old-school deathmatch, you've got your B-hopping, your selection of impractical (and fun) guns all with their own unique alt-fire abilities, you've got weird maps with strange secrets to find, and best yet... A log-book where you can learn all about the characters, weapons and items you'll find in the strangest deathmatch game ever created...
Oh, and I forgot to mention the best part... It also features random item pickups ala mario kart... Just in case you needed the gameplay to get even more hectic...

Features
20 Unique Use Items across 4 different rarities!
9 Playable HPS1 Characters, with a total of 28 skins...

12 weapons to collect around each of the game's maps...
7 playable maps from HPS1 classics...
An extra gamemode that turns the game into FPS Smash Brothers??? What???
A grappling hook (which is also Peeb)???
In-depth movement and combat that'll shake your pants off...
A titanic, incredibly impractical arm-mounted railgun...
A sniper rifle that might be a bit overpowered???
A default pistol that doesn't suck...
A bat that lets you slam enemies out of the arena...
A sledgehammer that lets you bodyslam people. Yes, I said that.
A polaroid camera that not only flash-bangs people, but functions as a tripmine and can take screenshots? And it can see ghosts???
A logbook that tells you everything you need to know about all of your weapons, items and characters. Learn the exact amount of damage and what effects everything does in there!
Download
Click download now to get access to the following files:
Controls + Readme.rtf
84 kB
PSDM FIXED VERSION.zip
319 MB